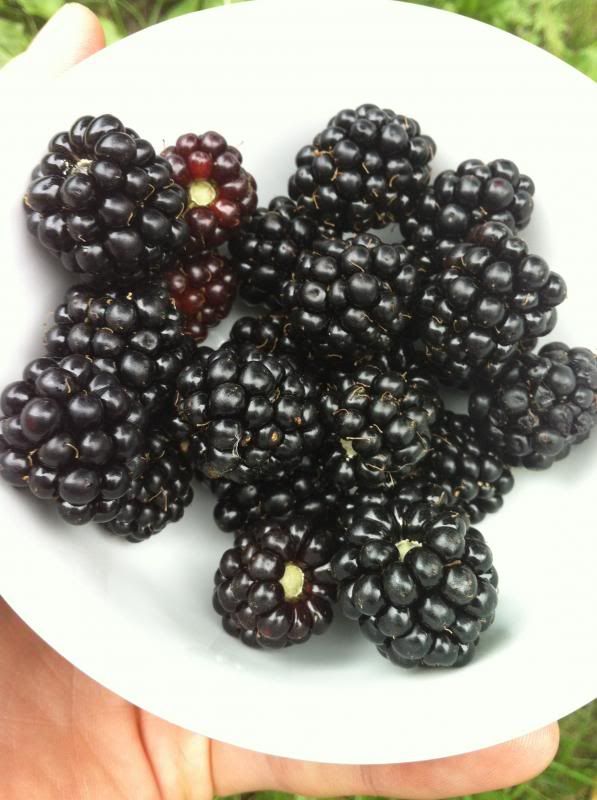 A great way of minimizing costs for your meals is to go foraging! I'm fortunate enough to have a few blackberry bushes in my garden so I've just been out to pick a few, only a few but it's a start!
It's actually quite therapeutic to go out, either by yourself, as a couple or as a family to pick fruit. To find your own local sites check out
Red Pepper
or
GeoForaging
.
These berries are now going straight in a tupperware container in the freezer but what to do with them? That's up to you guys!
Let me know in the comments section below or in the
Suggestions Box
what you'd like to see get made!