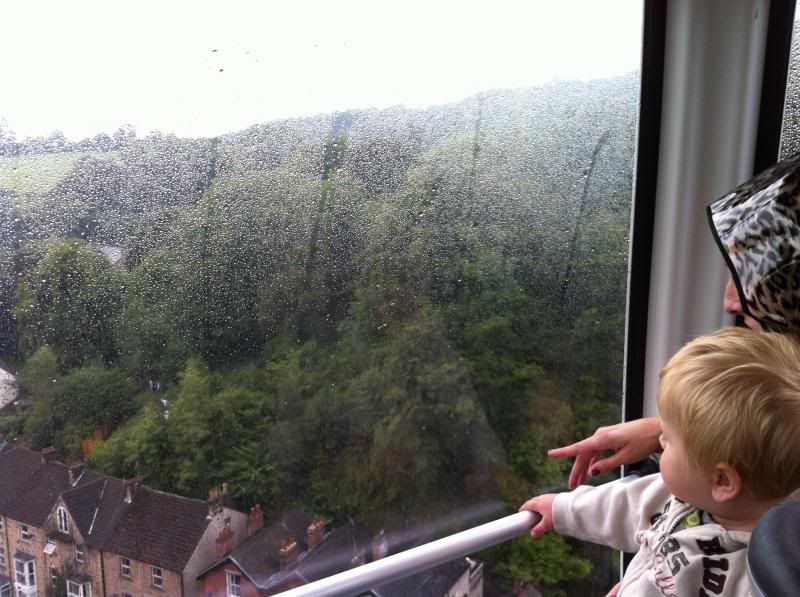 Over the recent bank holiday weekend I was lucky enough to get some time to visit Matlock Bath, which is as well known for it's amusement arcades and fish and chips, as it is for being a meeting place for motorcyclists! It's a small tourist village built along the River Derwent, in Derbyshire, and luckily not too far from where I live, so taking a trip out there is not only fun, but easy!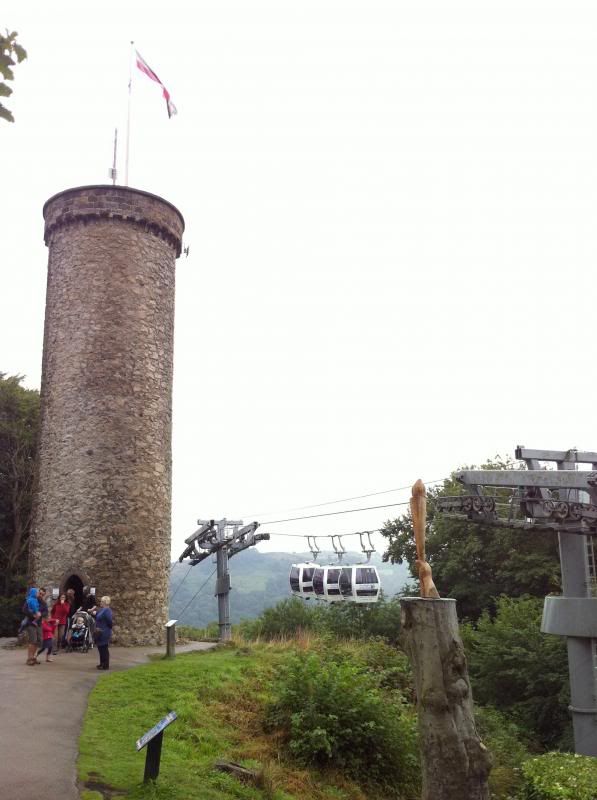 There are attractions in the hills with parks and mines, and cafes and arcades in town!
We caught the monorail up into the "Heights of Abraham" to visit the parks, mines as well as taking in some breathtaking views.
Walking through the hills are a really good way of spending time with the family, being together, getting some exercise (especially when pushing your little nephew round in his pushchair) as well as working up an appetite for a conscience free fish and chips dinner!
I'll admit it now, this was one of the main lures for getting me here. After all, a way to a man's heart is through his stomach!
As if to tempt me, there are signs around the site trying to seduce me!
Not even a novelty, comedy cow worked...
But what did work was the town hall.
This had a huge number of stalls inside, selling things like Tom's flavoured and hand-crafted fudges and toffees.
As part of the
The Fudge & Sweet Emporium
, Tom has some of most beautiful peanut butter fudge I've ever tasted as well as having, I have heard, peanut brittle to die for!
Check them out on Facebook at the link above!
There was also masses of muffins on sale, my favourites were from
Rachel's Muffins
, I tried out a few and they were succulently soft and packed full of flavour! They travel to many stalls and shows around the midlands so they're definitely worth checking out, whether it be for a few treats for yourself or for functions like weddings or birthdays!
But EASILY my favourite stall of the bunch was
Dad's Bees
. It's a family run business between Paul, Len and Linda Canziani, they own thousands of their own bees from which they get the raw honey to produce ranges of sauces, jams and dressings, as well as honey!
So delicious were their samples, that I picked up a bottle of their best-selling
Honey, Garlic and Coriander Tomato Sauce
.
They had a great few tips on how to use this so expect this in a recipe very soon!
But enough shopping, it's dinner time!
Bon Appetit!
Dan
x