I knew tonight that I was going to be in a rush, so the option of using my
sauce from my visit to Matlock Bath
was the perfect option. This was a Honey, Garlic and Coriander tomato sauce that was sweet, packed with flavour and tangy. With a sauce as good as this all I really needed were three other ingredients and a little forward planning. Other shop bought sauces couldn't be used as effectively this way.
The night before I got two whole chicken breasts, and chopped them up into small bitesize pieces. It's best to keep them a similair size, that way they cook evenly and at the same rate! I always use scissors for this too, it saves on washing up and you can often have better control, just remember to wash your hands afterwards!
I then marinate it in a tupperware with this magical sauce. It's entirely handmade by the Canziani family in Derby and they use their own farmed honey in all of their products. And they are divine!
It's then the easy stage of cooking the chicken and the sauce on a medium heat until the chicken has cooked through, again, this is essential that the pieces were all a similar size.
Then serve with pasta and a little fresh basil, no cheese necessary (because of the powerful, unique and beautiful flavour) AND low in fat!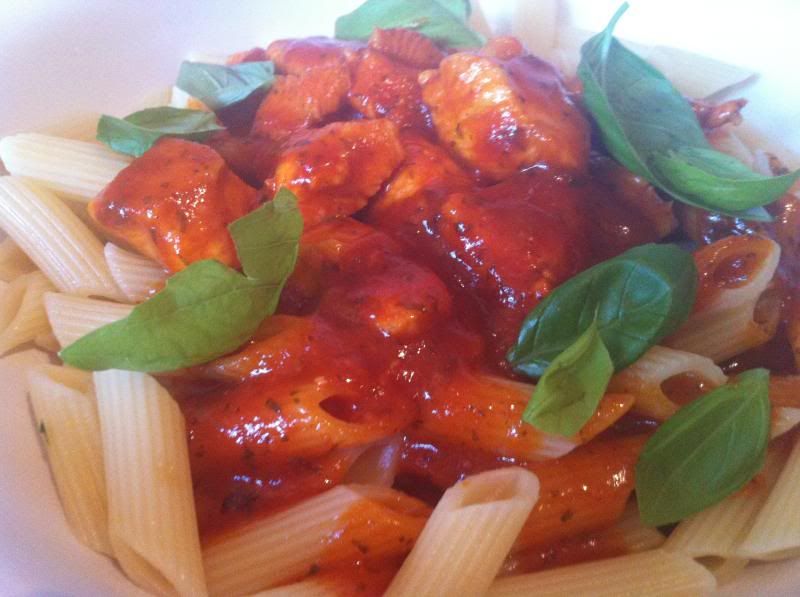 Are there any local products you'd like to talk about or showcase, or even for me to review? Would you like to appear as a guest blog? Be sure to let me know in the comments below or in the
Suggestions Box
at the top. Thanks again for reading guys, and I'll hopefully hear from you all soon!
Dan
x